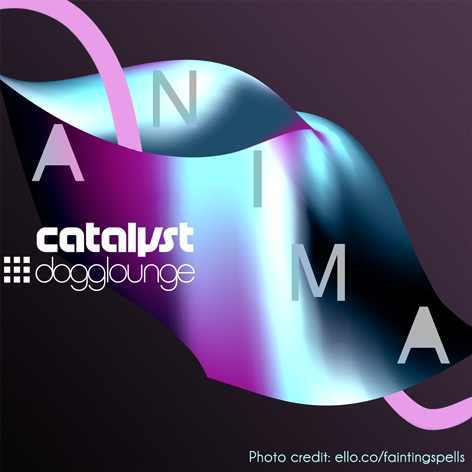 Recorded live here at the station on 2017 May 14. (Happy Mother's Day!)
The first half of this is the usual Dogglounge fare – deep house, some nu-disco, etc. The second half tends towards Tech House more than the usual DL stuff. Much of it comes from releases intended for Ibiza and Miami 2017 beach clubbing.
It's also a bit shorter than the normal 2 hours. Apparently I spaced out and played a track (or two?) twice. (Bad DJ!) So I edited those out in post-production, which left it short of the normal time. But it's still a good set, IMO.
Tracklist:
Chant For You (Original Mix) by Prequel
Tear My Heart (feat. Lulu James) (Marquis Hawkes Remix) by Moon Boots, Lulu James
Needs (feat. Leela D) (Extended Mix) by Kisch, Leela D
Clearer feat. Grace Phethean (Original Mix) by Grace Phethean, Xavier Eleven
Step To The Funk (Original Mix) by Joe Brunning
Lucky (Original Mix) by Sidney Charles
Mydonna (Original Mix) by Coeo
This Is Disco (Original Mix) by Hatiras
Susie Saxophone (Opolopo Remix) by Susanne Alt
Can U Feel It (Original Mix) by Jay Vegas
Wanna Be Happy (DJ Spen & David Anthony DA Vibes Remix) by Jasper Street Co.
Church (Demarkus Lewis "Hands In The Air" Mix) by Luca Bisori
It Has to Be a Dream (Original Mix) by Marc Vedo, Roland Clark
Boundaries (Made By Pete Remix) by Redux Saints
At The Downlow (Original Mix) by Ten Story
Deep Down (Original Mix) by My Cat Snoop
Acid Lights (Darius Syrossian Remix) by Ronnie Spiteri
Staccato (Original Mix) by No Requests
Amorous (Original Mix) by Vivelli
Playing With My Heart (Original Mix) by GUZ (NL)
C'est La Vie feat. Forrest (Raumakustik Remix) by Nolan, Forrest
Tear My Heart (feat. Lulu James) (Marquis Hawkes Remix) by Moon Boots, Lulu James
Misidentify feat. Cory Freisenhan (Original Mix) by PROFF, Cory Freisenhan
Podcast: Play in new window | Download (Duration: 1:52:51 — 210.6MB) | Embed
Subscribe! RSS